Request a free no obligation call back by one of our specialists!
A Specialist Accountancy Firm
Offering you fixed prices, a friendly, dedicated account manager and a 'one-stop' service, we're here for you throughout your business journey. You'll be helped by specialists with the skill sets and experience to take away the strain of compliance for you – and support your business growth.
Whatever stage your business is at, we'll help you minimise your tax with legitimate solutions.
Principled. Powerful. Personable.
No hidden charges and fees
Just a fixed monthly fee that provides you with real value for money, plus clear optional services.
Dedicated client managers
So you can talk to someone who knows you, your business and your plans for growth.
A service for business and life
Talk to us about assistance with mortgages and your private wealth when you need it.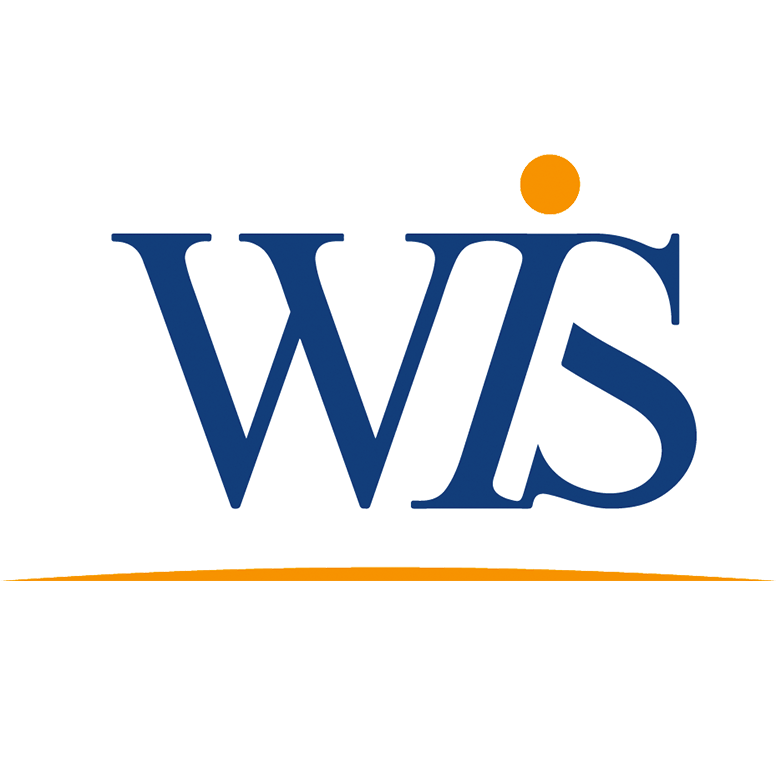 Tailored accounting to suit YOUR business
The list of accounting services we cover include everything from financial planning, budgeting, bookkeeping and business banking, right through to raising investments, pensions and managing your payroll.
We can also provide advice on mortgages, business protection, wills and trust funds, and ensure that you are insured against every workplace eventuality. To find out more about these services, contact WIS Accountancy today!
Get a personalised accounting quote
Thanks to the team at WIS for handling my tax return and for their guidance, it is always very much appreciated.
Excellent service and always happy to answer questions quickly
I have been working with Wiss Accountancy for several years and their service has been exceptional. The team's responsiveness and attention to detail have made tax filing a stress-free experience for me. They are very professional, with all my questions answered clearly. I highly recommend them! 🙂
I've been with WIS for a few years now, and I'm quite pleased with their accounting services. Since I started working with them, they have consistently gone the extra mile.The WIS team is not only highly knowledgeable but also remarkably professional and prompt. They've assisted me in navigating intricate tax regulations and managing my finances, with great attention to detail.If you're in search of a dependable and trustworthy accounting firm, I highly recommend WIS. They've consistently delivered exceptional service, and I have no doubt they'll continue to do so in the future. Thank you, WIS, for your outstanding work!
I am Happy to recommend WIS accountancy. They are very expert and helpful
WIS are a dedicated highly professional team. As a client over many years they have always been there for me, reliable and dedicated. Offering a great service covering all my business and personal accounting needs as well as a wide and rich range of financial services. Their team depth, reliability and knowledge is their greatest strength.
It's been excellent services provided by WIS Accountancy limited for the last 2 years and always easy to approach them to clarify any queries. They track and submit all the file returns, VAT and corporation tax on time with prior notification to us. Special Thanks to Akash Ratnavel for his support.
I have been using WIS Accountancy services for the last 6 years and I'm happy with their excellent service. Akash is one of the best helper and adviser on WIS. He is great in communication, quick to understand the issues and resolve them. I'm happy to recommend WiS Accountancy services.
Great service. Very reliable. They are very proactive and prompt. I have been with them for almost 10 years and will definitely recommend their services.
Exceptional service. Have been with WIS for 5 years. Available and approachable. Avishka and team were extremely patient with me through all my incessant queries and brought all of them to a satisfactory conclusion and submitted my SA and company accounts. Definitely recommend.
I have been a customer of WIS the last 5 years and I am very happy with their services. Very service minded and polite staff. They always give me quick responses to any questions I may have. Highly recommended 👌
I shifted to WIS accountancy around 5-6 years back after being not satisfied with the work of my previous accountancy.WIS accountants are very professional, they provide the right guidance in detail and always prompt with their work and deadlines.
Bery good service have been using them for year and very friendly team.
I have been using WIS Accountancy services more than 10 year. I am extremely happy with their services.
Amazing staff. On time with clarifying things and returning calls. Shahul was great with preparing my annual account and very supportive
I'm extremely happy with WIS Accountancy. They provide a fast, efficient and reliable service. Very professional.
Excellent service provided by these guys. Everything handled ok great detail and always available for questions. Highly recommend no matter what type of accountancy service you need!
Working with WIS team has been an absolute pleasure. Their team of skilled professionals is not only knowledgeable in their field but also dedicated to providing service and support.A special note to Wijay and Lindu for their strong support. Highly recommend WIS if anyone needs auditing advice or services.
WIS Team (Lindujan and All) .. Thank You Very Much for making our Tax Filling Experience so easy !!Really Appreciate the timely and accurate guidance for completing all our Tax Reporting.Highly recommended WIS for anyone who needs any help for Tax Filling.Thanks,Shrikant
Lindujan from WIS has been dealing with my accounts for years now and has always been approachable and quick to respond even on short notice. Great to have a personalised approach from WIS. Thanks for all your help.
I have been using WIS Accountancy services for almost 8 to 9 months now. I am really satisfied with the way they treat the customer's concerns and address them with their prompt and excellent services. They have a very good communication and technical competence, with wide knowledge of HMRC tax payment, and accountancies, their detail and always ready to clarify and assist their clients. Overall, I strongly recommend WIS Accountancy for anybody who is looking for Income tax assessment and returns, accountancy & other financial services.
I have been using WIS Accountancy services for a year. I am very pleased with their services 🙂 . They have a strong technical competence, with attention to detail and always ready to support their clients. WIS accountancy software is quite easy to use and if any issue, team is just a phone call or email away. Overall, I highly recommend WIS for anyone looking for accountancy & other financial services.
I am using WIS to handle my accountancy for the past 6 months and thought to say "Thanks for all their hard work and efforts" at this point by writing review in this public forum.I believe they keep their customer satisfied by prompt response and actions. I am very delighted with their service and like to highlight "Akash Ratnavel" from accountancy team for his extraordinary support.Keep up the good work and continue the momentum.
I've been using WIS Accountancy for almost 10 years now. I can only recommend them if you are looking for a professional company with great knowledge, communication and expertise.
I cannot recommend WIS Accountants enough. Five Star Service with deep knowledge of business and tax affairs.
I've been really pleased with the level of professionalism and support from WIS since I started using them as an umbrella payroll company. The team are all friendly, helpful and efficient, particularly Nadeera
I have been using WIS Accountancy for my company accountancy for last 2 years. I have also used WIS umbrella as an umbrella company. I am very happy with their response time and support provided so far. All the staffs (Wijay, Akash, Nadeera) I have interacted with are knowledgeable, sincere and ready to help with any question you have. I think what makes them unique is personal interaction, ease to reach your contact point on whatsapp and their services. I can trust them with all my accountancy needs and highly recommend them.
I have been using WIS Accountancy Ltd for over 5 years now and feels comfortable in recommending WIS. I'm glad to be supported by Akash who is quite knowlegeable and quick in providing responses to all the queries. Also to mention along with Akash the whole team is supportive for any urgent help in this regard. Last but not the least to mention WhatsApp support is feather in cap where we get to interact and get the service as quick as we can.
Very professional service. They have helped me set up the ltd company and guided me with the entire process. Akash has done a fabulous job, always available when I need him, many thanks Akash and WIS team!
Very professional and responsive staff did a great job submitting tax returns.
The staff is available all the time. Solves questions quickly and friendly.
Absolutely no problems at all. I dealt with Nadee and she was fantastic throughout my engagement. I was always paid on time (or earlier than expected) and any queries were answered fully and swiftly. Good stuff! 🙂
A professional and well run accountancy firm where you can be assured that the service being offered is top notch. Towards the final year I was assigned Akash as my point of contact who was always on top of things and answered all my queries diligently
I have been using WIS accountancy for almost 5 years now. Very happy with their customer service, follow ups, prompt responses for any queries raised. Special Thanks to their accountancy team who has always been very helpful. Keep up the great work team WIS!!
My company has been using the services from WIS Accountancy for the past few years now and I can confirm that they provide an excellent service.
WIS was the umbrella company for my contract role. Being my first employment in the UK, I had many questions. Nadeera (WIS team) was kind and patiently explained the process well and answered all my questions. All the cost components were transparent right from Day 1. Throughout my six months, Nadeera and Sajanth has been very helpful and patient to understand/resolve any issue I faced. I used to call them directly on their office phone and it was always comforting to hear a relaxed voice on the other side 🙂
Venkata Krishna Chaitanya B.
I'm very satisfied with the Services provided by WIS Accountancy Ltd. The team is very professional, knowledgeable and responsive. I'd recommend them to anyone.
I have been a client of WIS for a little over 18 months since my previous accountant closed their practice and I transferred to WIS after having a great meeting in person with Wijay. Since that time these guys have been brilliant, patient and ever so helpful in equal measures. I can't recommend them enough.
Very happy with the services provided by WIS, they are professional, knowledgable and polite and gives the best advice. Keep doing good work.
The service, professionalism and expertise of WIS Accountancy is exceptional, and I cannot recommend them highly enough.
I have been using WIS Accountancy services for more than 5 years now. Staff from top leadership to accountants(Mithun & Lidujan) are very courteous & quick to help on any question/query/issue you have. I am very happy with their services & highly recommend them .
My brother suggested WIS Mortgages and Accountancy, however, I was hesitant to switch accountancy but took the chance as I was satisfied with their Mortgage advice.I switched to WIS Accountancy in 2021/22 and I am glad I have switched as I have realised I am saving slightly more also they make you comfortable and are always open for any questions related to accountancy or money matters. one thing that stands out for me is they patiently explain things to you.
Excellent and efficient servicePolite, respectful and deal with ease...
I recently had the pleasure of working with WIS Accountancy and I am so glad I did. They provided me with excellent service and advice throughout the entire process. Their team was knowledgeable, friendly, and always willing to answer any questions I had. They made sure I was comfortable with the process and kept me informed every step of the way. I highly recommend WIS Accountancy for anyone looking for reliable and professional accounting services.
WIS Accountancy Ltd have been looking after my accounts for more than 4 years now. Staff are very friendly and approachable compared to other firms I have dealt with. Highly recommend and I am looking forward to working with them in future years.Quality of Service is still Excellent.
I have been with WIS Accountancy for accountancy services around 10 years. WIS Accountancy team is knowledgeable, professional, provide excellent advice and support in responding to accounts related queries. All staff members are helpful in delivering quality service.
WIS helped and guided me setting up the Ltd company and since then they have been managing my company account. They are very professional, willing to help, and prompt when needed. I am pleased with the services they are providing, and I would highly recommend them.
No problems with WIS over the 7 years I've been with them. Really happy I went with them and would use them again. Definately would recommend to a friend.
Have been a customer of WIS for nearly 10 years. Throughout this time, I have received personal, friendly & top quality service from this incredible team. Have recommended WIS to few of my friends & would be happy to do that again.
WIS Accountancy was recommended to me for my self assessment, i must say i am impressed with the dedication and quick response from the WIS team especially Lindujan, who went and beyond to help with the tax return.I would gladly recommend them to others seeking help in any kind of Accountancy work.
Excellent and prompt service with friendly and helpful staff, always going above and beyond to help. Thank you Ifthikar!!! And thanks to all WIS Staff.
I switched to WIS Accountancy in 2010. I was struggling with a well known name giving me below par service .I can confidently say i have never looked back at my decision to move to WIS. Since then i have set up one more business and no marks for guessing who my accountancy team is..! They have been there to serve me with simplicity and maximum efficiency. There is a friendly touch to the service as well. I can recommend WIS Accountancy without any doubt. Hoping the good association continues for many more years
I truly count on the value added by the WIS for my company accounts and latest development.
Have been using them for past 6 years. Excellent services from this accounting firm. Especially when it comes to email responses, they are super quick to get back. Would recommend them highly.
Very professional, approachable and helpful. Not only manage the tax query but help you to save money by advising the correct ways. Best in their field, completely recommended !
I was so fed up with the rigid attitude of Big accountancies I worked with in the past having to accept exorbitant charges for poor service for several years. To add insult to injury, I've recently found out all these big accountancies work thru Optionis whose data was leaked on the dark web which has caused more headache for me re ID theft, etc a decade later !!!I have been with WIS since 2012 and I'm very satisfied with the prompt, personalised service. My relationship with them has gone beyond accounting. They have been very shrewd in getting the best mortgage deals I could not find elsewhere and other things like insurances, investments, tax planning. Any legal advice also I start by talking to them first. They took care of HMRC inquiry very well for me in what was quite stressful time for me. I didn't need to be there, they took care of all the calls and communication and follow up back and forth with His Majesty Revenue Customs!When it comes to accountancy my advice to anyone is that personalised service is far more important than size or age! Its incredible that WIS can offer this kind of service for a cheap cost!Tuan, Ifthikhar, Wijay, Suneth , Pasan are top guys whose names have stuck for me :-DVery highly recommended indeed!The only criticism I have about WIS is their unassuming website.
It's great to be under the wing of WIS Accountancy after more than a year without proper accountant support. I'm very grateful to WIS (and Avishka in particular) - always quick and positive to respond and extremely helpful whether by email or on calls.
Its really nice experience working with WIS Accountancy team to support my companies account.
Quite happy with the services from WIS accountancy. Very promptly and accurate responses from WIS team. They arrange appointment almost same day / next for detaied queries and the portal is eas to use for all accounts purposes.
WIS is amazing. Prompt and clear responses every time - keep it up Shahul Hameedh and every one at WIS!Pleasure to have our long standing relationship!
Great bunch of people, brilliant company! There is a personal touch about WIS which I quite like and appreciate. WIS is always at hand to help and go the extra mile to ensure everything works smoothly for their clients. I have enlisted the services of the accountancy, insurances and mortgage teams and they have been outstanding. Thoroughly recommended.
Been working with WIS accountancy since 2009 to get help for our accountancy needs. Their service has been exceptional which is the reason for being with them for so long, have always recommended them to my friends.During all these years have interacted with Lindujan Sundararjan on a regular basis while working with WIS team to sort out corporation tax, Self assessments, oversees tax etc. Hes one of the best with thorough knowledge of UK tax system and have always advised us and provided inputs on our related queries.Looking forward to working with Lindujan and other WIS team members for present and future financial years' accountancy work to avail their exceptional and prompt service.
The team at Wis accountants have been very good and accommodating and are super-efficient in getting back to my queries on anything. They work as a team, so there is always someone at the end of the phone to speak to. Numbers are not my forte, but I worry less knowing that they are doing everything they are, so that my business runs smoothly. I would highly recommend.
I have been with WIS Accounting services, for over a couple of years and the service has been excellent, I would highly recommend them.
Fantastic service could not rate them highly enough.
WIS have been helping me with from the last one year. With their help it is very easy to manage a limited company
Akash is very helpful and he is having tremendous patience in explaining the things. I get immediate response from him any time.Thanks for your support.
I have been using WIS Accountancy for over an year and they have been very approachable and helpful for sorting out any pending issues .I found them to be very knowledgeable and get quick responses for any queries or advice on accountancy needs. Highly recommended!!
I have been with Wis Accountancy from 2010 until I closed my limited company in 2019. Wis Accountancy has not only provided me support when I was with them but also supported me with the same level of care , dedication ,& provided me direction and help to obtain needed documents with quick response. As usual they have taken away all my worry 🙂 . Thank you Lindujan, Ifthikar Nishan & Wish Accountancy team for always stepping in to help with excellence service :-).I would happily recommend Wish Accountancy . & will always choose them 🙂
Lindujan Sundararjan helped me immediately to solve pending issues that were not well-managed by a top consultancy firm. I highly recommend WIS Accountancy services, friendly attention, and following up to solve any issues.
I have been using WIS for almost a year now.I am quite happy with their service. Their staff are very approachable and they always get back to you when required.I have got all the right advice for me. Happy to recommend!
Great Service for all accounting needs.Hard working team
I switched to WIS Accountancy in 2015, when it became clear to me that my existing accountant was providing below par service.Looking back at these 8 years that I have been with WIS, I can confidently say that I made a sound decision to engage WIS to manage the accounts for my private limited company.Certain qualities are essential for me: transparancy, efficiency, and attention to detail are some of these. WIS have managed my business very efficiently as they pay attention to details and they are transparent in every matter.I can unreservedly recommend them for any accountancy requirement for small businesses.
Excellent accounting firm with best possible service one can expect for. Excellent customer service, everyone I spoke to always went extra miles to help. I have been with WIS Accountancy for accountancy services for about four years now, my experience has been excellent. Very prompt, informative, provide excellent advice, very professional. Much appreciated and highly recommend WIS Accountancy to anyone.
Amazing service ! They are always one step ahead when explaining accountancy queries. I have no hesitation in referring them to all my friends !
WIS accountancy helped me in setting up the Ltd company and managing the accounts for the same. They have been very professional and cost effective as well. They are very prompt in dealing with any queries and open in communication. I would definitely recommend for any newbies like me in the contracting world.
I've been a customer with WIS for few months now with their Accounting team and their service and advise is always in best interest for me as a client, when i started I had so many questions and they were very patient and calm and explaining all the things I needed to know. The communication is prompt which puts me at ease!
WIS have been helping me with the accounts for my LTD company for the past 4 years.They are always a phone call away if you are in doubt. Given that I am not great with keeping track of my accounts, I am always impressed with their patience in following me up , providing the guidance when required and helping me with every aspect .Their willingness to help, thoroughness into any aspect of accounts and their attention to detail under pressure is commedable.There were occassions when they were on the phone well past their work hours just to accommodate my busy schedule and assist me with submitting my accounts in time.I would like to send a special thanks to Akash from WIS for his patience and effort in helping me each time I needed assistance.If you are looking for a no hassle Accountancy Service , I would recommend WIS any day. Thanks to everyone @WIS Accountancy Team.
I would highly recommend WIS. All of them are great professionals, very good at what they do and they have always gone over and beyond to help me understand and support my needs. Thank you very much.
I have been with WIS for over almost 7 years now (Initially under a LTD company and since last year for my SA) and cannot think of any negatives. Extremely pleased to have found WIS all those years ago!The team Wijay runs are so helpful, Lindujan in particular who is been looking at my tax affairs for almost all this time is extremely helpful, polite and always available to help, explain and discuss any matters I need help with. They have a very personalised service, so Lindujan for example knows my history throughout the years and can help tailor advise and returns based on this.I have recommended many friends who are now clients of WIS and will continue to do so. If I compare WIS to my previous accountancy firms, they are by far the best.I have also used WIS for my re-mortgages and again they helped me save a lot of money finding me the cheapest rates available.Well done to Wijay and the WIS team to expand into other services and running a great company and service offerings. All the best, wishing you more and more success.
Amazing service by WIS always! Never have to chase them for anything - so pro-active and second-to none, excellent service! Thanks for keeping me in check WIS! Keep up with the amazing service! Highly recommend!
I have been using WIS accounting services for the last 10 years and the WIS Team is very helpful , approachable and proactive. Highly recommended accountancy firm
Five star accountancy and mortgages firm. Accountants and mortgages advisors are talented and knowledgeable. Already been eights years with WIS.
An E2E accountancy service, can't find a fault. Reviewing after being with WIS for number of years. Both the management and hard working personnel are very approachable and patient / prompt answering any questions and most importantly provide support whether that's documentation or accounts related. Have recommended to friends and colleagues and will continue to do so.. keep up the great work WIS Team, all the best.
I have been with WIS Accountancy for over 10 year as my company's appointed accountant and they've always been very helpful and proactive with all my accountancy needs - be it VAT filing or annual tax return for myself or for the company.WIS Accountancy - always ready to help
WIS have helped me every step of the way with owning a limited company and all of the various complications that come with it. They have always been prompt and nothing is too much of an ask. Thank you, WIS!
Very responsive, friendly and company you can trust
Wijay and his accounting team is very approachable and always available when you need. I have had great experience with mortgages as well. It's very convenient when you have everything available under one management. Keep up the good work Team WIS!
I have been with WIS since 2013, they are simply brilliant with their services. Very reliable and helpful. Highly recommended.
I have used WIS since incorporation of my company two years ago. My contacts there are Pasan and Charlene. I have had an excellent experience to date. In particular they respond to queries quickly and have demonstrated knowledge on every subject I have needed help with. I value the peace of mind of knowing they are there when I need them!
I have been using WIS Accountancy for the past several months and I have found them to be very knowledgeable and extremely helpful. They provide prompt and thorough responses to any queries and are very professional.
When I joined WIS accountancy, I had so many pending issues from my previous ("a very well known") accountancy firm. WIS not only helped me to sort those issues one by one, but also helped me to understand whats what and resolved those pending tasks.The communication is the key and WIS has been very good with on call as well as email communication. Rather than just trying to send you away by using heavy jargons, they would just explain with simple terms and bullet points to help you. I have been quite happy with this approach.Thanks again.!
I have been working with WIS Accountancy since April 2022 and the Accountancy Team have been very good, supportive with good knowledge on any queries I had. I have to mention special Thank you to Akash, Shafiya and their team for being so helpful at all times also their response is also very good if you email. I have been very happy with all the services and overall. Thank you and keep doing the good work.
I have been with WIS from last 9 years, staff is so friendly and knowledgeable, always have attitude to help. I cant name one, all staff members are very good and helpful.
We have been with WIS for the past 7 years and would recommend their services to anyone looking for personal tax filing.The whole team is extremely attentive, efficient and tech savvy. During our Document renewal Mr. WIJAY and the team helped even over late evenings to get ready with our paper works and to get things done on time. I would like to appreciate Mr. LINDUJAN who is always so so helpful and very patience in clearing all my queries and helping through out. I am completely blown away by their great and timely service.
I have been with WIS since 2014 and they are very friendly and complete the things on time. Service is awesome.
I have been using WIS services since last 4 years. WIS Team is very helpful , approachable and proactive. Highly recommended accountancy firm
I have been with WIS Accountancy since 2012. It is the most professional team I have ever seen.The team promptly does all the accountancy work so that we can work on what's best for us.
I have been with wis accountancy for nearly 3.5 years and I am very pleased with them (Lindujan and Shahul). I moved my company accounts from another accountancy firm who were rubbish. Lindujan helped me by changing the company structure to suit my requirements. I got good advice on my accountancy needs. I would highly recommend them.
Good Umbrella Company, listen to your queries patiently and answers them perfectly. Nadee and Sajanath are very helpful persons.
I've had WIS Accountancy deal with my company accounts for a few years now and can vouch for their understanding and execution of accounting processes. They're readily available to discuss anything and will take the time to explain any queries with a more interpersonal feel.
It is my first time with WIS Accountancy Ltd, recommended by a friend. I am really pleased with their service.
I have been using accountancy services for past 7 years. WIS and team provided faultless services so far. Another happy customer 🙂
I have been using WIS-Accountancy for the past three years. I am totally satisfied with the service. I have not had any issues. They have been very approachable and always got back with the right advice for me. They are very competent and one of the best accountancy firms.
WIS Accountancy is helping us for the past few months and as a team they are very knowledgeable, friendly, helpful and easily approachable anytime. They help in each and every activity we do for running our business and they have done a splendid job so far.
We have worked closely with WIS for over 10 years and the team have been absolutely phenomenal. An easy to do business with company who take the stress out of accountancy so that we can focus on our business.
I have been working with WIS since 2020 and they are excellent. Very responsive and competent. I would strongly recommend them.
WIS accountancy have been helping me with my accounts since 2019, they are one of the best accountancy firm you can come across. They are very professional and communication is spot on whenever a question is asked. Wijay who is one of the directors is very friendly available most of the time for a quick chat on any questions. Lindujan - Head of Operations is very helpful and gives accurate information in the time needed.I would recommend WIS. There was issues at all. Brilliant team and company!! Hats off.
A marvellous team of professionals! Solutions driven, never shying off a challenge and most importantly, always in smiles. Feeling very supported! Thanks for all the hard work WIS!
Very professional, prompt and diligent accountants who have helped a novice business owner like me understand my finances. Particular mention goes to Akash Ratnavel who is super kind and goes all out to tackle my questions and explains with upmost patience. It is a pleasure dealing with him and I feel super confident that my accounts are in safe hands. They also offer mortgage, basic investment and extensive insurance advice which is a huge benefit. Thanks to Suneth, Aiza, Shafiya, Akash and the whole WIS team!
Good accountants and excellent service.
I have been using WIS for the past 3 years and they are the absolute best accountants you will ever find.They are diligent, efficient and very helpful in every way.I get extremely quick responses and all my tax liabilities are submitted in a timely manner. They also provide great advice on how to run more tax efficiently. Great all round service, with particular special mention for Shahul and sharlene who give me consistent excellent service.I would recommend WIS to all sole traders and LTD company directors, they will look after you.
Excellent Service, timely answered. Professional people. Been with them for nearly 2 years.
One of my friend referred to WIS Accountancy. It is been more than year now. I am happy with them and service. They are the Best!
I have worked with WIS Accountancy Ltd since 2018. The Accountancy Team and Umbrella Team are very friendly, timely processed the Invoices, Timesheets, Payments and delivered accounting services. Whilst working with them, at no time I have any complaint and all done automatically without any of my interference. Also, I get updates time to time. Just today, I have asked for something and it was in my inbox within a minute. So, you can see what kind of service that we are getting. That's the reason I gave 5 Star :)Note that WIS have Mortgage Services as well, which I used and good to work with them too. Everything, under one roof and nowhere need to be looked at!
I am with WIS accountancy for the past 8 years, I was recommened by my colleague. I am quite happy with their service. They are also handling umbrella company, Mortgage etc. All in all I am extremely satisfied with thier service
As an IT services limited company, WIS Accountants have been the perfect find for all of our accounting needs and business advice and support. Wijay and team place customer satisfaction at the top of their agenda and backed up with all of the knowledge you could ever need to know for starting or running a business means any enquiry or concern is swiftly dealt with and the support offered is second to none. Akash excelled in helping us in a lot on accountancy needs.They even extended their support to correct and explain any of my accountancy issues. As an IT contractor, I would recommend WIS Accountancy as enough as the perfect support for your new or existing ventures or as an alternative with an extremely approachable and professional manner… Thanks a lot for your continuous effort team - Santosh A
I have been using WIS accountancy since 2019 and they have been very professional and helpful.Thanks Wijay, Akash , Shafiya and the WIS team for dealing with all my queries promptly. Thank You WIS !!Highly recommend WIS for all their services !
I have used Wis for my tax needs for 2021, and everything was done Proffesionally and correctly, they had good knowledge of IR35 and helped me with my self assesment perfectly
I am with WIS since 2012 and I never had any complaint about them, the team were always there to support and help at any given time. Its amazing to see how passionate WIS team are with the work they do and support they provide to the customers.I would truly recommend WIS accountancy to everyone who is out there looking out to find the right accountancy provider.They are excellent and I have no doubt in giving 5 star for their services.
The stars and the qualitative ratings say what you need to know. WIS Umbrella have served me well as a contractor, always been responsive and professional and offer a personal touch to the service they offer. I highly recommend them.
I have been using WIS for nearly an year and their service is top notch. You can expect always prompt response and very friendly staff. They helped me running my payroll and self assessment with out any trouble. They explained me all terms clearly during the start and very good value plus good quality. Indeed very professional. too 5 out of 5 with out a second thought
I have been using WIS's accountancy services for 4 + years now. They've been extremely professional. Especially Lindujan and Ifthikar have been really helpful and provides personalised support. Thanks WIS team!
Excellent Client care and very responsive team. They give enough notice and information for the business to take decisions. They embrace the technology for transparency and access to information on demand.
The range and quality of the services provided by WIS are comprehensive and top class.WIS has been helping with mortgage find and applicatiin, setting up my company and maintaing my company accounts.In a time that regulations are increasingly rigourous and demanding. We cant afford to be complacent. Having a great team that act on your interest is critical.WIS comfortably fits the requirements and has exceeded my expectation.Regards,Edmund W from East London
I've been a client of WIS Accountancy for many years and I must say that their quality of service has been consistently high from day one! They've managed to build a team of dedicated and knowledgeable (always on-top of the various regulatory changes & challenges) professionals and I would highly recommend them for your accountancy needs.
I have contracted for 18 years using various entities. As a limited company for 15 of those and WIS, managing my accounts for the last 5 years, for have been the best of all. Handles all my tax questions quickly and comprehensively.
I've been taking services of WIS Accountancy for quite a few years now and they're a bunch of really professional people.Each and every request is sorted in a very friendly and timely manner ensuring that I'm satisfied with the responses.What I've also noticed that their new joiners are also encouraged the same way so that people like can always expect the same level of helpfulness from their staff.I would highly recommend WIS Accountancy to anyone who's thinking of stress-free delegation of their account management.
WIS Umbrella were supportive, responsive and friendly, providing ample advice and a professional service at a competitive rate for a first time contractor.
Proactive, ethical and customer-centric. For example, I had been between projects over the summer in a challenging market because of covid-19. WIS proactively got in touch to suggest pausing my monthly payments to help me during that challenging period! Wow. Truly amazing!
I highly recommend WIS. They are excellent professionals, efficient and really helpful team.
My experience has been extremely positive working at a professional level with WIS. Specifically, calling out for Ifthikar leading the business I engaged with, extremely professional while being a warm hearted individual. Also a big callout to Lindujan from the team, senior member who takes on responsibility, provides fast turn around and absolutely a delight to work with.Highly recommend this agency and worth considering!
I've been with WIS Accountancy for about 7 years now and lately been using their sister company WIS Mortgages for my residential and buy to let mortgages.Professional service but at personal level and they are always on top of latest rules and regulations.Special thanks to Ifthikar and Lindujan to look after my accounts and mortgages.
Always responds to my emails very quickly and provides excellent support with clear instruction. I have also received great support for securing my home mortgage deal. Especially Ifthikar was great helpful in providing personalised suggestion and confidence. Thank you.
Best decision I made was to go with WIS Accountancy when I started out contracted a few years ago. The professional and personable service they all give is amazing. They are like a one stop shop as whenever I have needed a particular service and spoken to them, they either have someone in house or provide a great recommendation. Really haven't needed to worry about anything since being with them, they handle everything with minimum disturbance to clients. I cant recommend them enough, they are amazing. From accountancy, mortgage, trademark, insurance, to investments, they provide a exceptional service.
I am associated with WIS accountancy for last 5 years now, I am very much pleased with the service and happy to recommend their services to anyone looking for.
I have been with WIS since 2013 as a contractor and have always found them to be incredibly helpful, responsive and honest. From setting me up as a limited company (and explaining how everything works around that) to providing advice when IR35 became relevant to me they have been great. I always recommend them to friends and colleagues.
I have been using WIS Accountancy for the last couple of years and have always found them very professional and reliable. They have consistently provided me with a quality service from the day one, they know the crux of the financial matters and equally great in customer relationships. All the staff at WIS have been very professional and friendly. I have had a great experience of service from their staff Shafiya, Akash and Aruni who have taken time to advise me on every query with great detail and care. I rate WIS very highly, if you need an accountant please do not hesitate to get in touch with them.
Have been with WIS for more than 8 years now and can safely say have received the best service. They carry out their work in good time and give plenty of notice for information they need, not rushing in the last hour. Will be very happy to recommend their services.
WIS have served me well now for over 3 and a half years. The portal is just fantastic and their staff exemplary. I haven't envisaged moving my business anywhere else. Just perfect!!
I had engaged WIS for accountancy services and I was very impressed by their professionalism. I particularly interacted with Pasan Fernando and I found him very responsive, knowledgable and humble to say the least. I highly recommend WIS accountancy for their services which is not only good quality but great value for money as well.
WiS have been recommended by one of my friends 4 years ago and since then they have been my accountants. Very thorough, responsive and flexible in attending to my queries. Never had a problem with them.
WIS is very professional, have always been helpful in dealing my doubts/questions. They are always available to discuss issues and are reassuring, practical and supportive of my business.
WIS provided timely service guidance at all times.
This accountancy is super professional. I've been requiring their services for the last year and a half and I've never missed a deadline, nor had any issue. They are also available for any enquiries online and they are very attentive and kind. I couldn't recommend enough.
Amazing service, always helpful and prompt with their responses. Would highly recommend their services.
WIS have consistently provided me with a quality and timely service from the day I was introduced to them. They are not only experts in financial matters but equally good at customer relationships and management. If you're thinking of hiring an accountant, then do not hesitate to contact them, they are at the top of the league. Emails and telephone messages are replied to in detail and very quickly.
I have been WIS Accountancy for the past 3+ years and I must say they are a thoroughly professional bunch and always on top of what they do. Whenever I needed help or some documentation related to my company or taxes, they have been quick to respond and they have never charged me anything extra for the work. I would highly recommended them.
WIS have been managing my accounts for 4 years now and have exceeded expectations. They are excellent at what they do and have always been prompt and efficient. WIS have and continue to support clients in advising on IR35, accountancy and many other financial aspects. The team are fantastic in managing all aspects of ltd companies.Their portal is extremely easy to use and WIS regularly post a newsletter with updates. WIS look after you personally and even with a growing company value and take time out for everyone. I personally give my appreciation to Lindujan Sundararjan, Wijay, Esther Shahul and everyone else who has been extremely helpful in the smooth running of my accountancy. Thankyou all for your services - its an excellent service and I would recommend you to everyone.
I am with WIS Accountancy for more than 6 years. The people here are brilliant - very responsive, professional and always there to help.
WIS have been my accountant company for 2 years and they've been professional, extremely efficient and very helpful. The WIS Portal is really easy to use so it saves a lot of time. They also offer many other financial services and send out useful e-newsletters to share important news.
I've been using WIS Accountancy for more than 3 years now. The people here are brilliant - very responsive and always there to help. The portal is very easy to use, especially for recording & tracking expenses. It's been a pleasure working with WIS and would recommend them without any hesitation.
All the staff at WIS are very professional and responsive. I have got in touch with most of the staff at WIS who are really very caring about your query, services , accounts , and do consider to look into details to response back. No limits how many times you have to contact WIS for any questions you have and even weekends responses when if urgent matter. It's all within the fee you have agreed at first. No extra charges , no hidden T&Cs!!! I have really great experience of service from Shafiya who is really very down to earth, dedicated , and do listen carefully all your queries to work on them. A prompt response which is not very common from many accountancy firm in the market. Thanks Shafia, you're really very helpful every time I have ever spoke to you ( by phone, by email).
Am delighted with Service provided by WIS in terms of quality, upto date on Tax and legislation changes. Sending news letter of the changes.Excellent Service in Accounts management.
I've been with WIS for the last 7 years, almost to the date but I've known them for about 10 years now. The reason for me to approach them when I needed an accountant was because of the way they handled my queries and dealt with me when I wasn't even a paying client. It wasn't a one off either. Over the years it's come to be a second nature for me to pass on all of mine and my friends' concerns and questions to Ifthikar and team whether it be accountancy or mortgage related. My referrals have stuck with WIS and I intend to as well. You are not just getting an accountancy or mortgage advice, you are getting a team that stands by you.Hope they continue the good work and keep expanding.
WIS accountancy is always professional and friendly at the same time and are available for any questions that I have however minor. I you would like a accountancy which does not charge you for every single interaction that you have as well as a friendly one, would definitely recommend them.
WIS Accountancy has been looking after of our accountant for a couple of years and we really enjoy working with them. They are efficient and very responsive to our doubts and queries. They explained us everything really well which make it easy to understand any software we use for finance or how to make the right decisions with regards our finance. They are very attentive and everyone working there has been always extremely useful. I recommence you their services if you are looking for a new accountant firm.
I can highly recommend WIS. I use majority of WIS financial services for my company and personal.WIS always have Customer satisfaction as priority and not only owners but staff as well go extra miles to achieve it. Recently , WIS did help to thousands of businesses to claim government grant and proved that without getting anything back they are consistently working on helping customers. I did get lot of help for my business during the hard time.
WIS has been helping my ltd company with the accounts since last 10+ years. They have always been helpful, responsive with queries, proactive with suggestions and very easily approachable. I have always recommended them to my colleagues starting a ltd company and looking for help with accounts because of these qualities. In recent turbulent times they have been very helpful and have gone out of the way to help with CJRS claims and other related activities. Their service has always been 5-star rated. One of the best accounting services in market.
I have been using WIS Accountancy for the last few years and have always found them very reliable and friendly. I would definitely recommend them.
First of all I want to wish WIS accountancy on completing their 10 years well in advance. I have been using their services just over 3 year and my experience so far is really wonderful. I have been served very well on my queries from day 1. All the staff members are very very active in responding to any queries. I would highly recommend their services to all my friends and work colleagues.Keep up the good work 🙂
Amazing accountants to work with!
5 star - We have been lucky to have Ifthikar as our accountant and Mortgage Adviser through WIS Accountancy. He is trustworthy, reliable, strictly attentive to detail, especially since he is dealing with very sensitive information. I would definitely recommend Ifthikar to anyone who needs a professional accountant and Mortgage advises.
I have had nothing but amazing service from the the start of my contracting career - would highly recommended for a professional, responsive, reliable and a transparent accountancy service.
I've been using WIS Accountancy for 3 years now and have known other firms too, I can confidently say they are one of the finest and very professional firms in UK. They are always on top of their game, their staff are prompt and very responsive. Their team gives heads up well in advance, sends regular reminders and even calls if you are nearing the dates. They will not let you miss any submission dates or payments. Also, while all other accountants are charging minimum £50 per month for furlough claims Suneth and team are doing it without any fees to the clients. This is a great gesture from them in these difficult times. I highly recommend them with 5 stars :)- Pavan
I switched to WIS Accountancy from 2016 after my fried recommend them and later my wife also switched to WIS, I am very happy with their service and their advice from time to time, I highly recommended them!
Really very good excellent support from these company to me
WIS Accountacy Ltd is helping me in managing my Limited company for almost 5 years and it has been a great relationship. These guys are so approachable and reliable. I always count on them and trust their advise not just on accountancy matter, but also for other contractor services WIS is offering now. I highly recommend them.!
I've been with WIS since 2015, ALWAYS experienced a great service, on hand for advice at a moment's notice..... highly recommended!
WIS Accountancy always helps me in need for any accountancy query for my company. The team are very kind and considerate always.I would highly recommend the services of WIS.
WIS has been our virtual CFO taking care of all aspects of account management. With their multi sites team, it been critical that we have always got the required support even during time like COVID-19. Personally have got my mortgages and other aspect of personal financial planning. Highly recommend the WIS and the team.
I am very pleased with services received form WIS. I have been using this accountancy since the incorporation of business, i.e. more than 4 years now. I have always got the BEST tax efficient advice for my business and team is always ready to help you with changes around rules and regulations in the UK. I find everyone in their team is very professional and responds quickly to your queries. I highly reccomend WIS to anyone who is seeking professional accountancy service. You guys deserve my 5/5!
Was referred to WIS by a good friend and am a happy satisfied customer. Their professionalism is quite extraordinary. Their timely response to all questions is something am amazed. I would definitely recommend WIS to all my friends. Special mention on the help and guidance rendered by Wijay and Lindujan. They always a go an extra mile to help customers.
I've been with WIS since the start of my contract journey which started over 6 years ago. WIS helped from setting up my company to opening up my business bank account to checking my contracts to streamlining all aspects of my business. All the staff are very knowledgeable and are on the ball with any changes. WIS provided me their service with my mortgage too, therefore I highly recommend WIS for all your accountancy and mortgage needs.
I have been with WIS accountancy for a good few years now and they have been an excellent support especially for me who worked in traditional IT and needed a little extra support when i was moving into self employment.They were always available when you need that help and guidance.Highly Recommend for IT consultants who want minimal overhead on periodic accounts maintenance and focus on the job at hand!
WIS are simply brilliant with their services. Very reliable and helpful. The fact that they have branches in the mortgage industry is another positive. Highly recommended.
Great customer service, very efficient and always on hand for advice. WIS accountancy are the best, highly recommended!
I have been a client of WIS Accountancy for almost two years. Ifthikar and his team helped me setting up everything I needed from the beginning and assisted me on every query I had. They also dealt with setting up my company's pension which was done very quickly. They keep on top of things all the time, from VAT returns to Corporation Tax and Self Assessments. The portal is very intuitive and useful, and it is updated regularly. It feels like they are part of my company. Absolute pleasure working with WIS Accountancy.
WIS has been extremely professional in their dealings with me. They are not only my accountants but have helped us remortgage our property, setup our life insurance policies etc. What I also appreciate is that they chase me for VAT returns and tax payments to HMRC, rather than the other way around so they are always proactive. Suneth has been instrumental and always approachable. I have referred my friends and colleagues to WIS and will continue to do so.
I have been using WIS since I started my own Business. They helped to me setup the company and related formalities. They are bunch of good people who are at your support in no time. I get timely reminder for my act. Overall I am quite happy from WIS and highly recommend them. Thanks.
Very helpful and friendly accountancy firm. Excellent Service and deep understanding in freelancing market! I would highly recommend WIS Accountancy for anyone who needs accountancy services in UK
I've been using WIS account since my company registered. They are quite friendly and helped in my business accounts. I always approached Suneth for my queries and he promptly responded them in short time. I've recommended many friends to use WIS accountants and few are already using them. Thanks guys for your great service.
WIS Accountancy team has been nothing but amazing. They so far has provided me with a professional and comprehensive service. As a small business owner, I cannot stress the importance of having a professional accounting team behind you who can give expert advice. WIS Accountancy has impressed me in every way.With WIS accountancy mobile app, it has been even more convenient for me to keep track of my expenses.WIS provide me a great value added service and I would highly recommend them to any small business owners or contractors.
WIS have been providing accountancy services to my business for over 4 years and their quality of service and offerings on additional services (e.g.insurance) at competitive prices continues to effectively support me and my business. The team are professional in dealing with queries and ensures that all the paperwork is completed on time. Suneth who manages the team is very approachable and is able to provide clearly articulated responses which has helped me in several situations. Highly recommended.
Very happy with the accountancy services provided by Suneth and his team. Always appreciate their prompt response and helping nature. I like their online portal wherein you can submit your expenses online in an easy way rather than sending excels or email. Also you can simply login and keep track of all your dividends, expenses, taxes,etc. The monthly charges are very competitive and you get much more for what you pay. I have recommended Suneth to many of my friends and they all are very happy with the advice & services.
Most people I know are dissatisfied with their accountant and the service they provide. I on the other hand have been with WIS Accountancy for 7 years and have never had a complaint about the service and support they provide. They are efficient and thorough and I have recommended them to friends and colleagues in the past and will continue to recommend them in the future.
WIS Accountants have been looking after my company's accounts for the last 4 years and i have always been pleased with their excellent and prompt service. Their team is highly professional and knowledgeable and hard working. Suneth's personalised service and attention to detail is excellent. Apart from accountancy services, they also offer a range of other services like mortgages, will and trusts, investments and pensions etc. I have used their mortgage services in the past and Ifthikar helped me getting the best deal on the street at the time. I highly recommend WIS to anyone looking for the whole range of services these guys offer.
I am extremely pleased with the efficient and professional services provided by WIS, making it really easy for us to focus on our core business activities. I would highly recommend them.
The Best accountancy service in UK. I am really happy and satisfied with WIS and their service. They give personal attention to every client and won't treat you like a mere account number. I was with a big accountancy form before but was highly unsatisfied with their service and then my friend suggested WIS and they have been amazing! No matter how big or small query you ask they definitely reply within 1/2 hour with lots of explanation. They do really give good advice. I am a happy customer and I suggest them to everyone.
"Professional, efficient and trustworthy"Its been a pleasure doing business with you, I would recommend you to anyone.
I switched to WIS accountancy 4 years ago from another big accountancy firm(needless to say charging double the amount). I have been impressed by WIS accountancies services. Suneth who has been my main point of contact has been very helpful and approachable. There has not been a single instance when my query has not been answered on the same day. You get all accountancy services at an affordable price. I would highly recommend my friends and colleague to opt for WIS.
Sharon Byfield: We have been clients of WIS Accountancy since we started our own small business 2.5 years ago. I recommend WIS very highly. Their charges are reasonable compared to other accountancy firms and there is a high level of customer service. All accounting functions such VAT returns and corporation tax returns are done in a timely and accurate manner. The WIS accountancy system is very user friendly - it is easy to enter expense details and also to view the financial status of the company so you can work out whether dividends can be taken and how much personal tax you will pay. Questions sent by email to the WIS team are always answered within 24 hours. For me as a first time business owner, it has been an absolute pleasure to work with WIS.
Perfect Accounting company with Brilliant people. very responsive to any sort of query.it has a very good online portal which makes things very clear to understand. I am with WIS from past 5 months and my experience is very good.definitely Recommend.
I've moved to contracting after working number of years on permanent roles. WIS specialise in accounting services for contractors and provided an excellent service in setting up a limited company and initiating all the accounting requirements needed. What stood out was the professional and courteous manner the staff explained processes and procedures that one need to follow when running operating a limited company. They provide a very good online portal where you can manage your accounts and when you need to contact them clarify anything they are always there and very prompt in responding.
Perfect accountancy with great staff. I am with WIS from past 6 months and my experience is very good. They have a good portal to track all required things of my business. Staff helps a lot with explaining accountancy queries.
I have been with WIS accountancy for almost 2 years now and I am happy to say that I have had a great experience dealing with everyone at WIS. Excellent service and very professional. Always available to provide expertise for every business needs, highly recommended! Thank you for all your help and assistance.
Next Reviews
For insight, guides and tips on how to make the most of your finances,
check out our blog
:
Our expert accounting services can be conducted online without meeting you in person and are not location dependent. If you would prefer to meet in person then a meeting can be arranged. We can also communicate with you via Zoom.